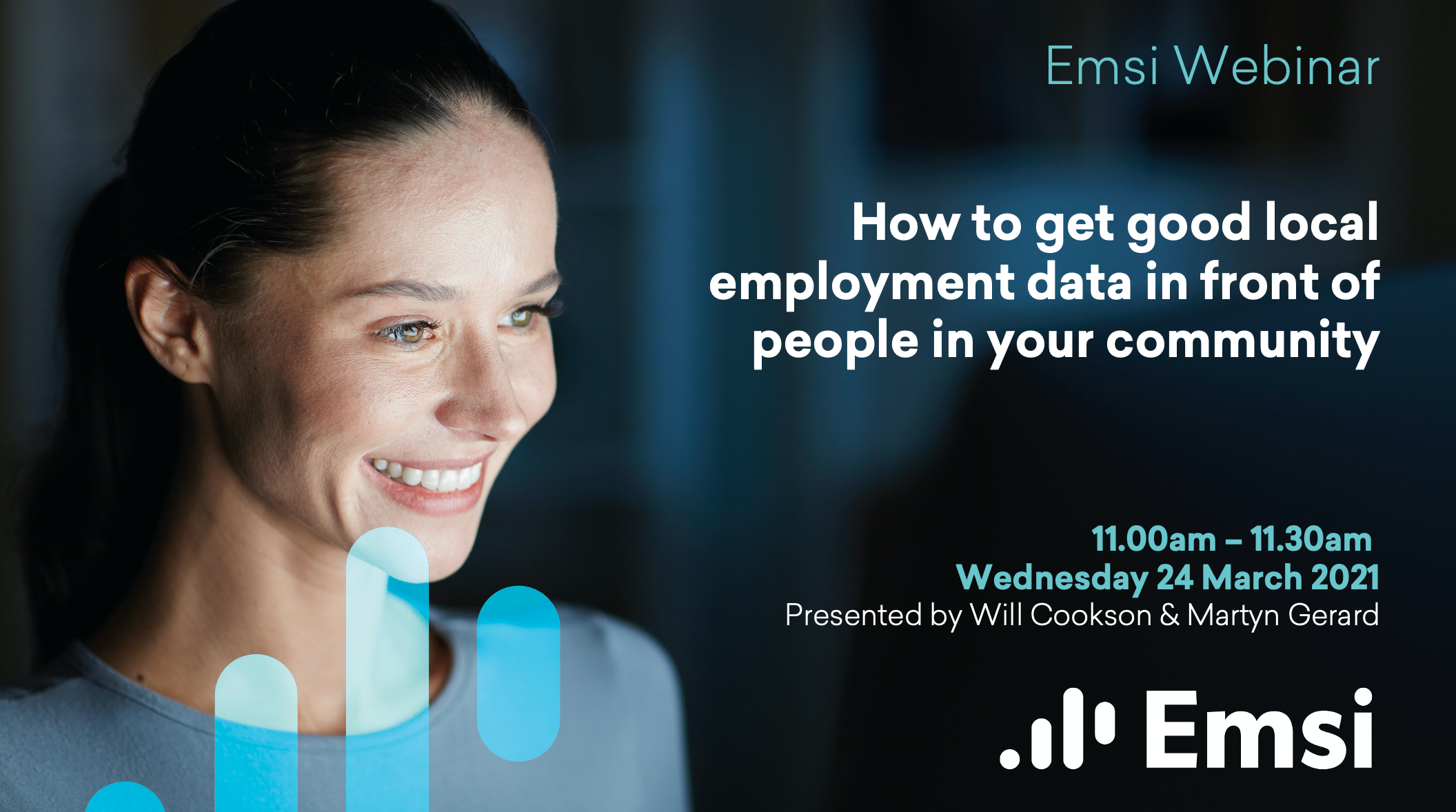 Free Webinar
'How To Get Good Local Employment Data In Front Of People In Your Community.'
Wednesday 24th March, 11.00am
The ongoing economic disruption is exacerbating the already existing skills gap. Together with the requirements of the Government's Careers Strategy, the need for you to get good, realistic local employment data and insights in front of young people and adults who have lost their jobs is more urgent than ever.
Through our Career Coach platform, we can help you achieve this. Using our unparalleled jobs and skills insights, the tool enables you to very quickly establish your own web portal that displays data on jobs in your area, such as employment trends, annual openings, salary expectations, and jobs that use similar skills.
Join us for this webinar in which we'll show you how.

Presented by Will Cookson, Director of Economic Development, Emsi UK & Martyn Gerard, Account Director, Emsi UK